About Us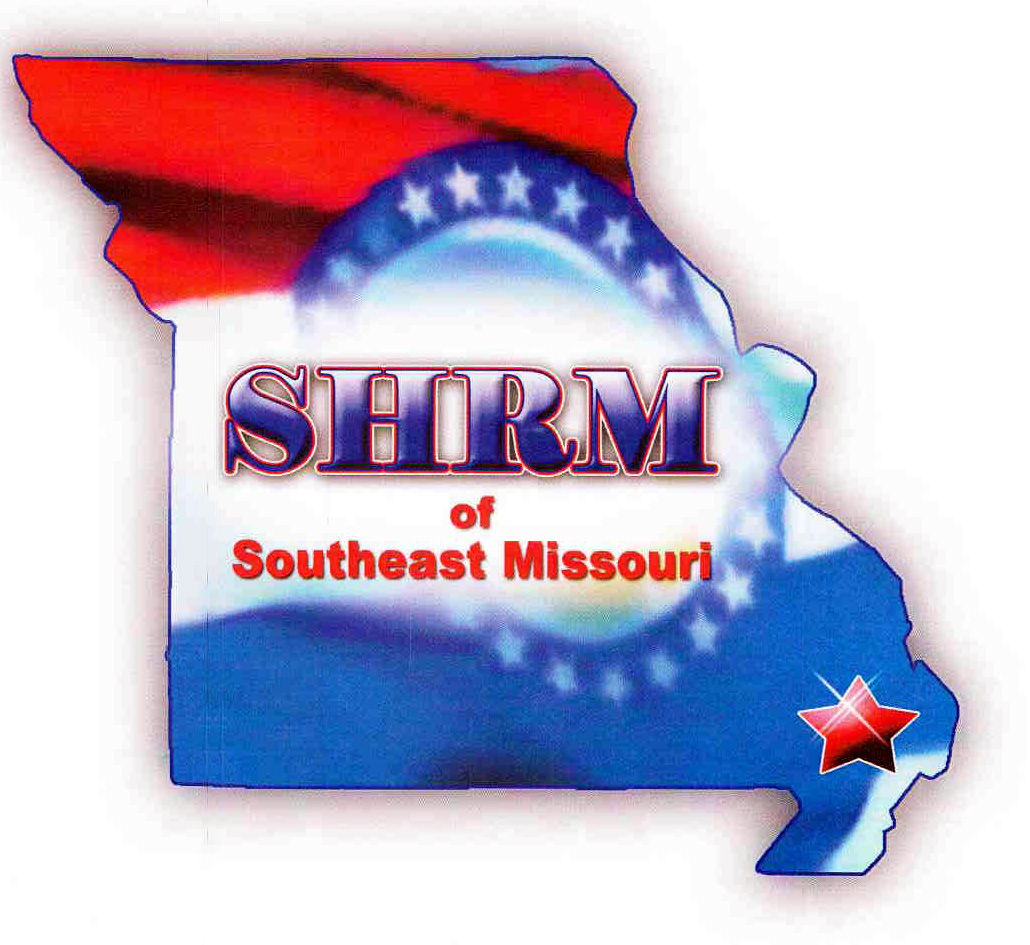 SHRM of Southeast Missouri is an affiliate chapter of the Society for Human Resource Management. We are a diverse group of human resource professionals who, within our organizations, have human resource responsibilities, including hiring and firing authority, benefits administration, safety and policy administration, training and organizational development and functional supervision.
Meetings are held monthly and our goal is to bring an educational speaker/program to the group who will discuss items of interest to Human Resource professionals. The association covers eight counties throughout Southeast Missouri: Scott, New Madrid, Cape Girardeau, Dunklin, Stoddard, Butler, Pemiscot and Mississippi.
If you are an HR professional looking to join a professional HR society, we invite you to visit our next meeting. Click here to access our Events page.
---

SHRM of Southeast Missouri Mission
The primary purpose of SHRM of Southeast Missouri is to be a recognized leader in human resource
management by:
Providing meaningful and high quality programming of interest to our members.
Providing leadership opportunities through volunteer service that will enhance both professional and personal growth.
Improving communication among our members and increase our network of resources.
Enhancing the role of the HR professional and the HR profession by communicating this to business and industry.
Please click here to see a listing of our Volunteer Leader Job Descriptions.